Officers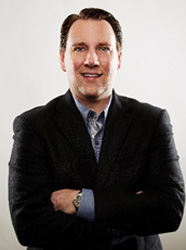 Derek M. Lund
Administrator
President, T Bones
Bio:
Derek M. Lund is the Chief Executive Officer of Sterling Ridge Orthopaedics & Sports Medicine (SROSM). SROSM is a 7 physician, 3 office group located in northwest Houston, TX that also offers physical and occupational therapy, pharmacy, imaging, and durable medical equipment.
Derek received his Masters in Physical Therapy from The University of Texas Medical Branch in Galveston. In 2000, Derek received his national certification and state licensure in Athletic Training. He opened his own Physical Therapy practice, Sterling Physical Therapy, in 2003. In 2006, he merged with SROSM and became the Director of Rehabilitation. Derek took over as Practice Administrator of SROSM in 2012 and promoted to CEO in 2017.
With over 90 employees, Derek is responsible for all day-to-day and strategic aspects of Sterling Ridge Orthopaedics & Sports Medicine.
Derek is a member of AAOE, NATA, and the President of T-Bones. Derek has three children. His daughter graduated from Texas A&M in the Spring of 2020 and will start her Masters program at the Bush School at Texas A&M for International Relations/Business. His two sons are a Junior and Freshman in high school. His Junior is an accomplished swimmer with and his Freshman is joining the golf team.
Past Presidents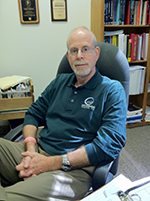 Michael Berkowitz
Founding Member (President T Bones: 1992-2009)
Bio:
Michael Berkowitz is one of the original founders of T-Bones in 1992. He served as President of T-Bones until 2009 and is still involved in the group's Executive Committee. Michael has been employed as the Administrator of KSF Orthopaedic Center in Houston since 1990.
Michael has served on a number of committees in AAOE (American Academy of Orthopaedic Executives and formerly BONES) and TOA (Texas Orthopaedic Association). He is currently a member of the Board of Directors of TOA. Michael has been active in Texas Workers Compensation work groups and legislative issues over the past 20+ years.
Finally, Michael is extremely passionate about all things Chicago sports, especially the Chicago Cubs. This passion explains his "sunny disposition and unrealistic expectations."
Hilary Marshall
President T-Bones: 2009-2012
Bio:
After 24 years in healthcare, I still don't know what I want to be when I grow up. I majored in Long Term Healthcare Administration at Texas State University. My heart was 100% into being a Nursing Home administrator. 10 years later, I decided to put my operations experience to use elsewhere, and was convinced by a friend to try out Practice Administration. She happened to work in Orthopedics, so that's where I landed. I made some amazing friends and learned so much, including my time organizing the TBONES meetings. I tried emphatically to fill Michael Berkowitz's shoes, and took on the President role the best way I knew how. I realized I thoroughly enjoyed arranging speakers, lining up vendors and most of all, organizing the social events.
After leaving Orthopedics, and a seemingly eternal stint at the largest OB/GYN group in Austin, I spent about a year doing contract work for an independent physician and Whole Foods Wellness Program. My time with the Whole Foods group was a learning experience in setting up a self-funded insurance plan and developing a wellness center onsite for employees.
I currently work for Ascension Medical Group, specializing in workflows for providers and their staff, revolving around EMR and accompanying software used in the offices and ancillary services. I have been with Ascension for over two years, and am enjoying the consulting aspect that my current position has, in contrast to the operations role.
Time has flown by with my family in Round Rock, as my older son just graduated from Round Rock High School and is working full time while he figures out his next steps. My younger son is a sophomore, and keeps us very busy between football and Lacrosse.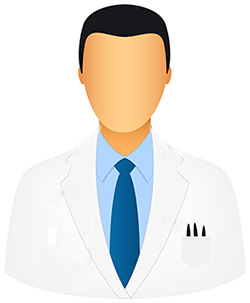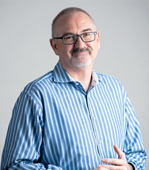 Leonard Ratley
President T-Bones: 2016-2019
Bio:
Leonard C. Ratley is currently the Chief Financial Officer of OrthoTexas Physicians and Surgeons, PLLC. In 2020 after almost 10 years as the Chief Executive Officer of OrthoTexas, Leonard stepped down to spend time pursuing private investments and is currently serving on the board of several of his portfolio companies. During Leonard's tenure at OrthoTexas, Leonard was responsible for all day-to-day and strategic aspects of the business. Prior to joining OrthoTexas, Leonard was a senior manager with KPMG, Vice President – Corporate Controller of a public company, Vice President – Finance of a software VAR (successfully completing the integration of 18 acquisitions in 15 months) and owner of his own fractional CFO business.