Officers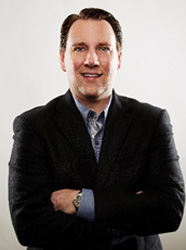 Derek M. Lund
Administrator
President, T Bones
Bio:
Derek M. Lund is the Chief Executive Officer of Sterling Ridge Orthopaedics & Sports Medicine (SROSM). SROSM is a 7 physician, 3 office group located in northwest Houston, TX that also offers physical and occupational therapy, pharmacy, imaging, and durable medical equipment.
Derek received his Masters in Physical Therapy from The University of Texas Medical Branch in Galveston. In 2000, Derek received his national certification and state licensure in Athletic Training. He opened his own Physical Therapy practice, Sterling Physical Therapy, in 2003. In 2006, he merged with SROSM and became the Director of Rehabilitation. Derek took over as Practice Administrator of SROSM in 2012 and promoted to CEO in 2017.
With over 90 employees, Derek is responsible for all day-to-day and strategic aspects of Sterling Ridge Orthopaedics & Sports Medicine.
Derek is a member of AAOE, NATA, and the President of T-Bones. Derek has three children. His daughter graduated from Texas A&M in the Spring of 2020 and will start her Masters program at the Bush School at Texas A&M for International Relations/Business. His two sons are a Junior and Freshman in high school. His Junior is an accomplished swimmer with and his Freshman is joining the golf team.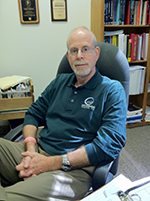 Michael Berkowitz
Founding Member (Past President 1992-2009)
Bio:
Michael Berkowitz is one of the original founders of T-Bones in 1992. He served as President of T-Bones until 2009 and is still involved in the group's Executive Committee. Michael has been employed as the Administrator of KSF Orthopaedic Center in Houston since 1990.
Michael has served on a number of committees in AAOE (American Academy of Orthopaedic Executives and formerly BONES) and TOA (Texas Orthopaedic Association). He is currently a member of the Board of Directors of TOA. Michael has been active in Texas Workers Compensation work groups and legislative issues over the past 20+ years.
Finally, Michael is extremely passionate about all things Chicago sports, especially the Chicago Cubs. This passion explains his "sunny disposition and unrealistic expectations."