Annual Meeting; October 8-9, 2015
2015 Annual Meeting Agenda
Thursday, October 8, 2015
1:00pm
Golf at the Wolf Dancer Golf Course
(Sponsored by VIZTEK)
1:00pm (or later)
Spa Django open to meeting attendees
(Discounted fees sponsored by Blue Star Radiology)
7:00pm
Dinner at Major Neighbors Grill
****RESERVATIONS MAY BE REQUIRED FOR SOME SERVICES****
Friday, October 9, 2015
7:00am
Registration/Breakfast with Exhibitors
8:00am
Legislative Update
Bobby Hillert – Texas Orthopedic Association
Brad Coffey – AAOE
9:00am
Cyber Security and HIPAA
Eric Christensen – HealthCare Compliance Pros
9:45am
Break with Exhibitors
10:15am
Can Independent Practices Survive the Storm?
Catherine Lightfoot – EEPB
11:00am
HealthCare eMarketing and Social Media
Holly Breen Olds – Your Practice Online
11:45am
Lunch with Exhibitors
12:45am
Controlling Overhead in an Orthopedic Practice
Leonard Ratley – OrthoTexas Orthopedics and Sports Medicine
1:30pm
The New Normal: Update on Employment Law
Ruthie White – Jackson Lewis, P.C.
2:15pm
Break with Exhibitors
2:45pm
Orthopedics in the Value-Based Environment: ACOs & Beyond
Blake Allison – Baylor Scott & White Quality Alliance
3:30pm
IT and the Orthopedic Practice
Jonathan Graham – OrthoTexas Orthopedics and Sports Medicine
4:15pm
Business Meeting and Concluding Remarks
2015 Annual Meeting Scheduled Speakers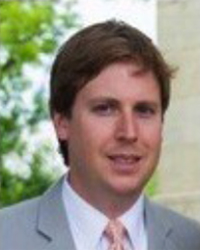 Bobby Hillert is the executive director of the Texas Orthopaedic Association, which is the state-based specialty society for Texas orthopaedic surgeons. In this role, he oversees the group's operations and serves as its primary lobbyist. From 2008 to 2013, Hillert operated and lobbied for several Texas-based health care trade associations. The associations covered several segments of the health care market, including physician-owned hospitals, ambulatory surgery centers, and freestanding ERs. Hillert served on the staff of Congressman Pete Sessions (R-Dallas) in Washington, DC from 2001 to 2008. During this time, he served as both Congressman Sessions' health care aide and legislative director. He is a 2001 graduate of Southern Methodist University in Dallas and currently lives in Austin, Texas with his wife and two daughters.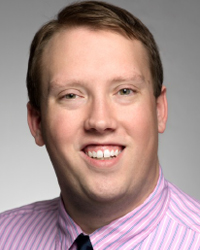 Bradley Coffey, MA, is the Government Affairs Specialist at the American Association of Orthopaedic Executives in Indianapolis, Indiana and the publisher of Coffey Talk from the Hill, a weekly publication discussing the events happening on Capitol Hill. Bradley comes to the AAOE from Louisville, Kentucky where he attended the University of Louisville. He received his Master of Arts in political science with a focus on the institutions of American government (Congress, Presidency, Courts) in May 2013. Bradley has previously worked with the National Multiple Sclerosis Society's Public Policy Office and the Kentucky General Assembly where he handled constituent communications and legislative analysis. He has previously presented at the AAOE annual conference, Mid-west AAOE annual conference, BONES Society of Florida annual conference, and the Indiana Society of Association Executives' annual conference.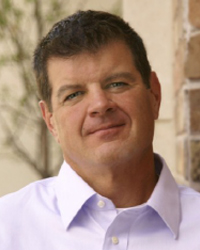 Eric Christensen is the Director of Client Services at Healthcare Compliance Pros and has been at the forefront of healthcare compliance for more than 20 years. As an IT administrator, instructor and author of compliance programs, practice management consultant, he is a well-known contributor to articles and reference materials for nationally recognized organizations. His IT expertise is instrumental in providing a technical view of an organization's adherence to HIPAA Privacy and Security policies, and is highly regarded in the Security Risk Analysis' he is asked to perform. His extensive practice management experience allows him a unique perspective into OSHA and CMS: Fraud-Waste-Abuse compliance and implementation in the medical community.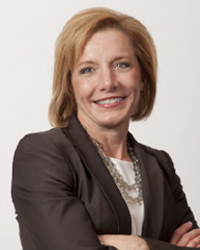 Catherine Lightfoot, CPA, CHBC, Director of Healthcare is known for her proactive approach. Her mission is to help doctors reach their wealth goals. Catherine's healthcare accounting experience spans a decade. As a Subject Matter Expert – hospitals, physicians, dentist and veterinarians engage Catherine to file practice and personal tax returns. Engaged in an advisory role she provides timely accurate financial statements, ongoing cash flow projections, and optimally designed financial structures all to minimize taxes, increase profits and stabilize cash flow for her doctors. Catherine is published, and regularly presents on key healthcare topics at major conferences to doctors, practice administrators and healthcare professionals.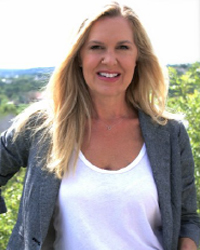 Holly Breen Olds currently serves as the United States Sales & Marketing Director for Your Practice Online. Holly brings over 18 years experience in medical marketing, sales and operations. Her focus for the last 12 years has been on medical marketing through patient education, creating and implementing Direct to Patient campaigns, for both urban and rural demographics. Holly's experience includes a marriage of search engine marketing campaigns with traditional campaigns. She is passionate about data and providing metrics to demonstrate a positive return on investment. Holly strives for continuous improvement in all areas of marketing and customer service for our clients. She devotes personal attention to aligning your practice goals with your web marketing and social media strategy. Holly holds a Bachelors Degree in Liberal Arts from the University of Texas at Austin.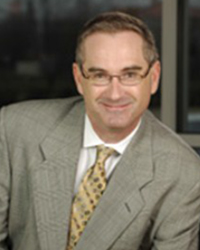 Leonard C. Ratley is the Executive Vice President – Chief Executive Officer of Ortho-Texas Physicians and Surgeons, PLLC. OrthoTexas is a 27 physician, 9 office group located in the DFW Metroplex that was the result of the merger of four independent groups in early 2011 and will provide care to over 100,000 patients in calendar 2015. Leonard was instrumental in the integration of these four independent groups onto unified platforms of both front and back office applications. With over 250 employees, Leonard is responsible for all day-to-day and strategic aspects of OrthoTexas. Prior to joining OrthoTexas, Leonard was a senior manager with KPMG, Vice President – Corporate Controller of a public company, Vice President – Finance of a software VAR (successfully completing the integration of 18 acquisitions in 15 months) and owner of his own fractional CFO business. Leonard is a Certified Public Accountant in the State of Texas and a member of American Association of Orthopedic Executives (AAOE).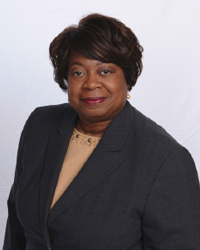 Ruthie White is the Office Managing Shareholder of the Houston office of Jackson Lewis P.C., a national labor & employment law firm with over 700 attorneys and 55 offices in the United States. For nearly twenty years, Ms. White has advised employers on a wide range of labor and employment issues and has consistently obtained favorable labor & employment decisions in state and federal courts. Ms. White has served as an adjunct professor at South Texas College of Law and on the boards of several non-profit organizations, including the Association of Women Attorneys Foundation and the Fort Bend County Women's Center. Ms. White is a frequent speaker at Continuing Legal Education seminars hosted by law schools and bar associations across Texas.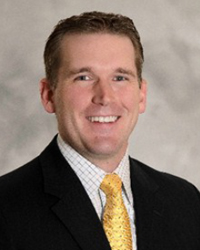 Blake Allison, FACHE serves as the Vice President of Network Administration at Baylor Scott & White Quality Alliance (BSWQA) where he oversees provider network to ensure an adequate number of providers as well as ongoing provider engagement. Blake brings over a decade of experience to the physician network and the BSWQA team. Blake approaches his role with both optimism and excitement, and believes healthcare is a great way to serve his fellow man and improve the lives touched by the system. In the transitioning state of the industry, Blake is able to draw upon these fundamentals, to identify opportunities to ensure better care through more collaborative models. His scope of experience spans multiple settings including government entities, large integrated delivery systems, ambulatory surgery centers and physician consulting. Blake earned his bachelor's degree from Baylor University and his MS in Healthcare Administration from Trinity University. Blake holds the distinc-tion of Board Certification in healthcare management through the American College of Healthcare Executives.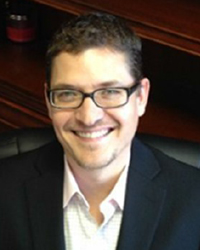 Jonathon Graham currently serves as the Chief Information Officer of OrthoTexas where he oversees technology implementation, integration, security, management and support of OrthoTexas' 9 clinic locations, colocation facility and 250 staff members. Jonathon is a seasoned Technology Professional with 16 years of experience in Healthcare Information Technology. Prior to joining OrthoTexas, his roles included ownership and management of two Medical Practice focused Managed Service Providers, Regional Sales Manager for the largest GE Healthcare VAR in the Nation and executive leadership roles in two Practice Management organizations. His development and deployment of a database solution to better track squadron and troop deployment rotations for the US Marine Corps earned him a Navy Achievement Medal as a young Marine and began his unique career in Information Technology.
2015 Annual Meeting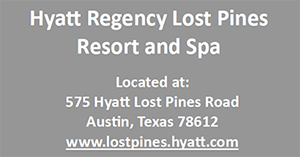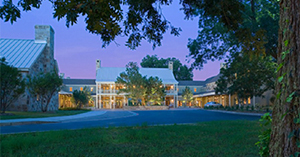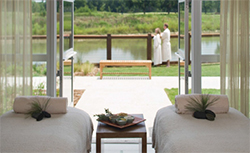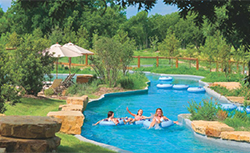 This 405 acre resort adjoins 1,100 acres of nature park near Bastrop, Texas. On-site, you'll find a variety of recreation, leisure and entertainment options, from horseback riding to spa, golf and water recreation activities. Choose the dining to suit your mood, from casual cafes to fine dining, or possibly some ice cream from a general store. Overall there are 60,000 square feet of indoor and 230,000 square feet of outdoor event space, as well as a creative, helpful and expert staff. You can order up some room service almost anytime, but you may want to head down to the bar for some live music first. There is a wide range of accommodations, from rooms to suites and even special hypo-allergenic and handicapped accessible lodging. Look out over the grounds from your balcony and truly relax and rejuvenate, even during a business trip.
Sponsored By: